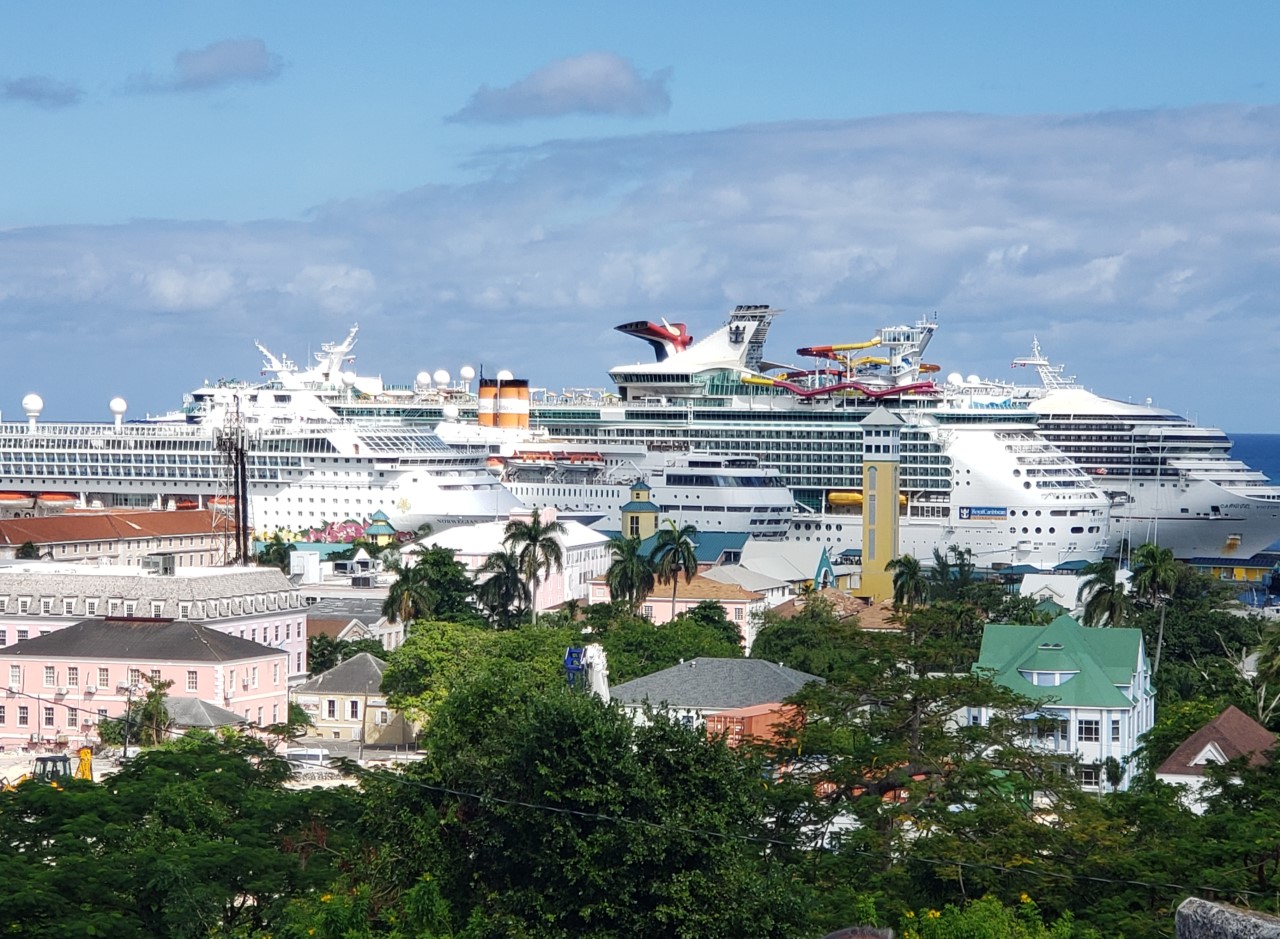 COVID-19 and Port Operations
COVID-19 and Global Port Operations
By Yvette C. Rahming, LLM, LLB, CQP MCQI, CCEP-I
Attorney-at-Law
yrahming@capital-lawassociates.com
The World Health Organization has deemed COVID-19 a pandemic. 
What does this mean for the global supply chain?  Will we see a surge or slowing in vessel movement and reduced port activity? 
Non passenger commercial vessel operations will perhaps see a decline slower than would commercial passenger vessels, for obvious reasons.  Common sense dictates however, that there will be a slowing in the frequency of commercial vessels arrival into many ports as well. 
Although, there will certainly remain a need for imports and therefore exports, it is important to note that many manufacturing and agricultural countries will have reduced exports simply because their workforce will be reduced because of quarantine requirements and actual sick workers. 
Reduction in labour force due to COVID-19
As at the 12 March 2020 the WHO has announced the following statistics concerning COVID-19:
there are 125,048 confirmed cases globally
4,613 dead;
China, Italy and France have gone into lockdown with all restaurants, sport activities and public gatherings being stopped.
In The Bahamas Public Parks and Public Beaches Authority Executive Chairman Shanendon Cartwright announced on 16th March that permits for organized public gatherings have been banned indefinitely.
Persons are being asked to keep a "social distance" of 2 to 3 metres.
The Philippines has closed its financial markets today.
The above supports the premise that the workforce will be dramatically reduced.
Changes to Port Operations
From the ship and port aspect of human resources the same scenario as above will apply, creating a reduction in port and vessel personnel.
 Ports across the globe are implementing their infectious disease plan which will further delay and reduce the number of vessels berthing at port facilities.  Among the many protocols in place at ports are as follows:
On Feb 27 – The port of Annaba notified all local agents that following the sanitary services advise, all vessels who called Italian ports will be put on quarantine on road till the release into free pratique is obtained.
On Feb 4 – The Australian Government are implementing enhanced risk assessments on all international vessels calling into Australia:
Mandatory pre arrival reporting of human health on board must be undertaken at least 12 hours prior to the vessels arrival into Australian territorial waters. (The Master must update authorities should the human health status on board the vessel change at any time whilst the vessel is in Australian waters.)
If at any time a human health risk is reported, a biosecurity officer will conduct assessments on a case by case basis, and work with national and local health departments to manage risk to the ill persons and other crew, seaport personnel, border staff and health professionals.
Most, if not all Australian Port Authorities are expected to implement the following additional regulations for all vessels intending to berth – Masters of all ships due to arrive in Australian Ports are required to declare their last 5 ports of call and confirm that they have no crew members showing symptoms of Novel coronavirus on-board.
Where Novel coronavirus is evident or suspected, seaport personnel and shore staff will not be required to board the vessel.
The Port Authority will delay pilotage services to vessels that have transited directly from China, but which have been at sea for less than the 14 day quarantine (self-isolation) period.
On Feb 13 – Cameroon – A notice has been issued by the Port of Douala that advises of following measures to be taken:
Vessels from "countries at risk" must wait at base buoy for a minimum of 14 days before being allowed to proceed into the channel.
After 14 days, port health service will board vessel at base buoy to consider clearance.
Upon berthing, the port health service will be the first to board. Other administrations and services must wait for free pratique before boaridng.
Deliveries to the vessel at base buoy is prohibited.
Crew changes must be carried out under full supervision of port health service.
On 17 March – China:
 Health declaration before berthing:
Tianjin and Xiamen Health Declaration Form is required before vessel's berthing.
Dalian the Customs officers will attend on board the vessel and take temperature of each crew.
Vessels with crew from Wuhan or Hubei Province on board would be monitored especially.
Putian and Quanzhou of Fujian Province: may not be allowed to take berth.
Ningbo the vessel probably has to be isolated for 14 days before taking berth.
Substitution of crew is limited:
Shanghai, Xiamen, Ningbo, Tianjin, Dalian forbidden by the port Authorities.
Qingdao and Guangzhou forbidden in principle, unless under some special circumstances.
Crew disemarkation is strictly restricted by all ports
During berth in the port, the crew should take preventive measures.
Due to lack of workers the schedule of ship repair might be affected
Of note also is the fact that "some exported cargo could not be delivered to the loading ports in time due to transportation restriction in and out of Hubei Province. It is reported that China Council for the Promotion of International Trade would offer force majeure certificates to local companies, if they are unable to fulfil their international contractual obligations due to the coronavirus outbreak."
On 17 Mar – Haiti: Ship cargo operations are being carried out normally at all ports for now. We strongly recommend that all crew must stay on board.
India – The Ministry of Shipping, India has issued a notice/memo that foreigners who have visited China on or after 15 Jan 20 will not be allowed to enter India from any Air, Land or Sea port.
Agents have been advising calling vessels to Paradip that:
Crew changes are not allowed;
Shore leave will not be granted for crew of vessels that have called at China, South Asian countries and Australia;
If vessel has Chinese crew that joined after 25 Dec 2019, the vessel must remain at anchorage for examination;
If suspected case of COVID-a9 on board then the vessel must remain at anchorage for examination;
Crew shore leave will not be granted to those vessels having to be first inspected at anchorage.
12 March – UK – Milford Haven – Dragon LNG have the following procedures in place with immediate effect:
Ships agents to only board vessels if they need to have a face to face conversation with Master or for Cash to Master deliveries.
The following personnel will not be allowed to transit the terminal or board the vessel:
Company staff from shipping company
Surveyors, Class, P&I etc.
Service Engineers attending non-critical ships equipment
Sire inspectors and auditors
No crew changes will be allowed at Dragon LNG. Personnel will be allowed to sign off the vessel but no personnel will be allowed to join.
Service engineers who need to attend for repair of critical ship systems will require a risk assessment to be carried out in conjunction with marine manager at Dragon LNG and the shipping company.
Shore leave will be allowed
Ship welfare visits will not be allowed unless in an emergency and Marine Manager will decide whether the Port Welfare Chaplin may visit onboard or will arrange a convenient location for a confidential meeting.
Government agencies visiting the vessel will only be allowed in an emergency or after completing Coronavirus questionnaire.
11 March – All US Federal States – The USCG Marine Safety Information Bulletin MSIB 02-20 (replacing 01-20), includes:
On January 31, 2020, the President of the United States then issued a proclamation on the Suspension of Entry as Immigrants and Non-immigrants of Persons Who Pose a Risk of Transmitting 2019 Novel Coronavirus and Other Appropriate Measures to Address This Risk. This proclamation includes temporary suspension of foreign nationals (with some exceptions such as vessel crewmembers) who were physically present in the People's Republic of China (excluding Hong Kong and Macau), during the 14-day period preceding their entry or attempted entry into the United States, to enter in effect February 2, 2020 at 5:00 pm Eastern Standard Time.
Illness of a person onboard a vessel that may adversely affect the safety of a vessel or port facility is a hazardous condition per 33 CFR 160.216 and must be immediately reported to the U.S. Coast Guard Captain of the Port (COTP) under 33 CFR 160.206.
The CDC have issued interim guidance for ships:
https://www.cdc.gov/quarantine/maritime/recommendations-for-ships.html
Cases of persons who exhibit symptoms consistent with 2019-nCoV must be reported to the COTP. Such persons will be evaluated and treated on a case by case basis.
It is important that ports and operations generally have an action plan that can be put into place.  This plan should include testing, social distancing, proper hand hygiene and proper information exchange.
Masters of vessels need to be vigilant and should report details of illnesses or deaths on board to health officials and ports.  Attention must also be made to the various port and state protocols.
NB: information taken from https://www.nepia.com/industry-news/coronavirus-outbreak-impact-on-shipping/;https://www.who.int/docs/default-source/coronaviruse/20200312-sitrep-52-covid-19.pdf?sfvrsn=e2bfc9c0_2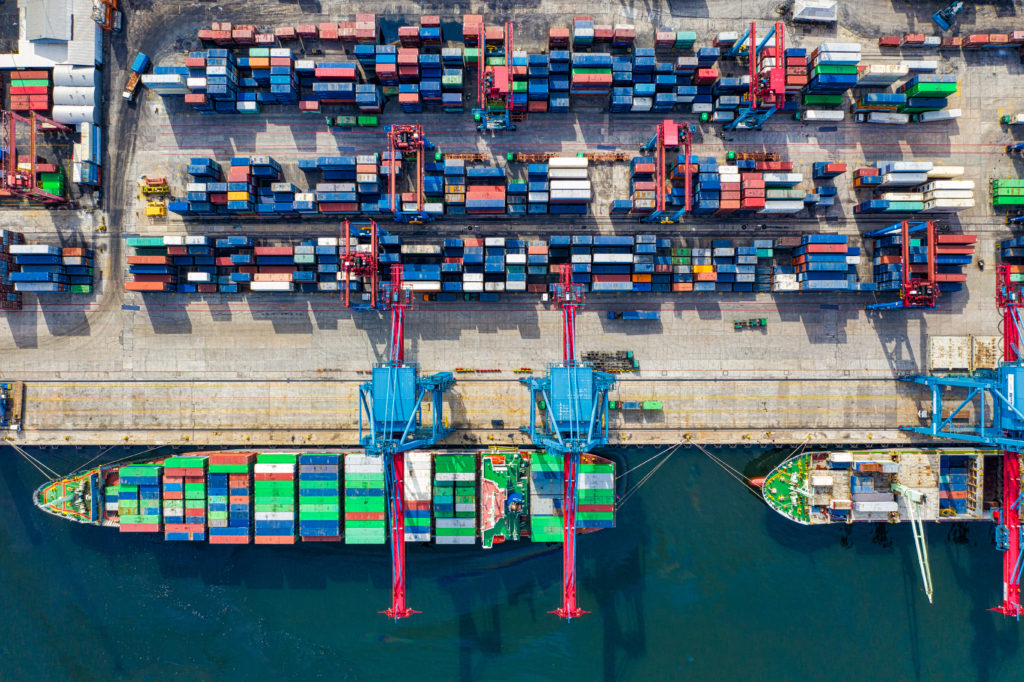 COVID-19 and Port Operations